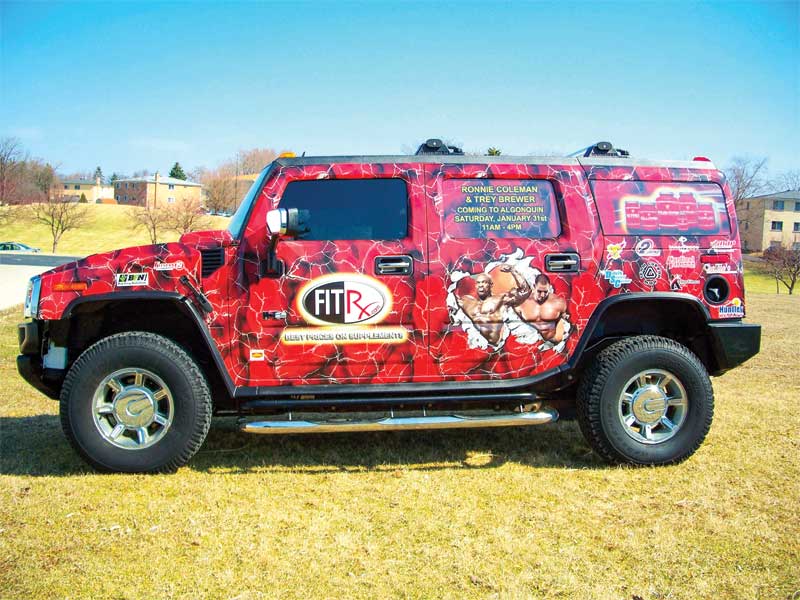 Vehicle wraps have proven themselves an excellent form of outdoor mobile advertising. The application of film graphics to cars, buses, trucks, and boats is an increasingly popular strategy for companies looking to reach a wide audience via a moving billboard.
汽车贴膜逐渐成为当下的流行元素,事实证明它也是一种户外广告的绝佳形式。无论是普通的汽车还是卡车或船只,都能看到相应的贴膜。对于那些希望通过移动广告牌来吸引广大观众的公司来说,汽车贴膜是一个不错的选择。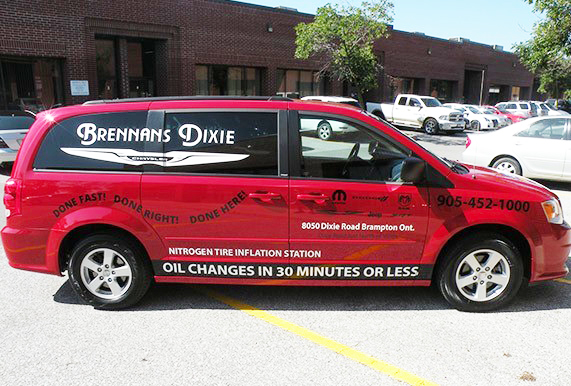 As this trend grows, more and more sign shops are receiving orders for these unique applications; however, for some signmakers, there are still many uncertainties with regards to how to best handle these requests.
随着这一趋势的发展,越来越多的标识店开始接受汽车贴膜的订单。但对于一些标识制作商来说,如何更好地处理这些订单成为当务之急。
JMR Graphics, a 3M-certified manufacturer of commercial vehicle wraps, offers answers to common questions related to these applications, as well as advice for how to effectively preserve these graphics in varying weather conditions and tips for safe removal.
JMR Graphics是3M认证的商用车辆包装制造商,提供与这些应用相关的常见问题的解答,以及如何在不同的天气条件下有效地保存这些图形的建议和安全移除的技巧。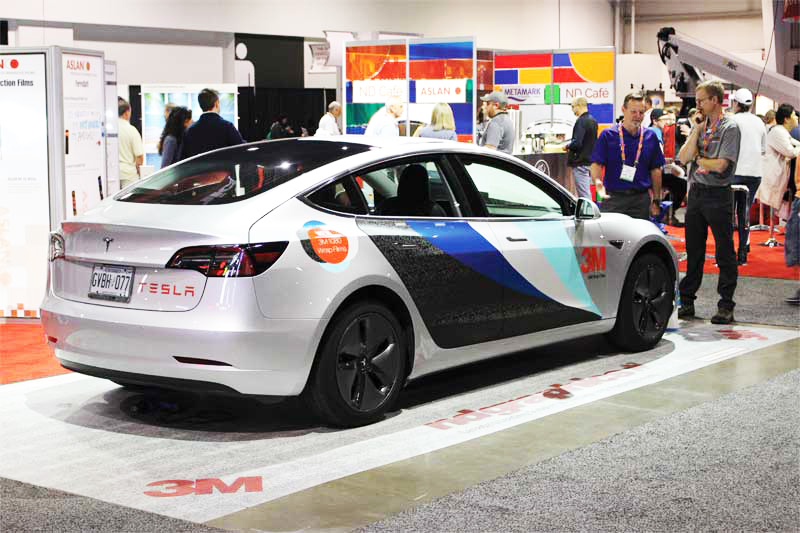 Creating eye-catching designs
创造别具一格的设计

Vehicle wraps rely on modern digital inkjet printing and skilled installers, but the most important part of the process may be the creation and development of the design.
每一个完美的汽车贴膜都离不开现代数字喷墨打印的技术基础和安装人员的相互配合,但最重要的还是如何设计出有别具一格的汽车贴膜。
Before printing or applying graphics, signmakers should take these considerations into account during the design phase.
在印刷或应用贴膜之前,标识制作商就应该考虑创意因素。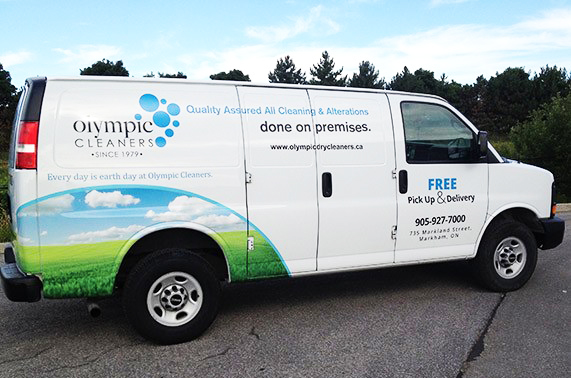 Beware of space
注意细节
While a computer screen on which wrap graphics are designed is two-dimensional (2D), the vehicle itself is, of course, three-dimensional (3D). So, it is important to be mindful of all of the nooks and crannies of the vehicle—such as door handles—that will affect how the image appears after it has been applied.
虽然贴膜的设计是二维的,但车辆本身是三维的。 因此,要格外注意车辆的所有角落和缝隙,例如门把手。因为这些角落和缝隙会影响贴完后车辆的美观。
Be bold
要大胆
Large, bold graphics are more certain to grab the attention of onlookers. As long as they appear sufficiently professional and proper to the client, do not shy away from dynamic designs.
外观庞大且图案设计大胆的汽车贴纸往往更能吸引旁观者的注意力,只要客户觉得能达到预期效果,就勇敢的去尝试大胆一点的汽车贴膜。
Add a pop of colour
加一点流行色
On a similar note, plain designs typically do not attract the most attention, so it is advisable to add some 'fun' with bursts of colour, taking advantage of the capabilities of vinyl graphics to show off creative, unique brand images to the public.
看似平平的设计一般不会引起旁观者的兴趣,所以明智的做法是在主色中加一点流行色,看似小小的一步却能向公众展示创意独特的品牌形象。
Do not overcrowd the vehicle
拒绝过度设计
While a dynamic design is desirable, it is also important to beware of including too many images and/or words on the vehicle, which could overwhelm viewers and cause them to lose interest. It is better to use negative space to enhance the overall design.
虽然汽车贴膜是受人欢迎的,但也要注意不要添加过多的图案和过于饱和的色彩,这样不仅会给旁观者带来审美疲劳,还会导致他们直接失去观赏的兴趣。最好把握设计的平衡。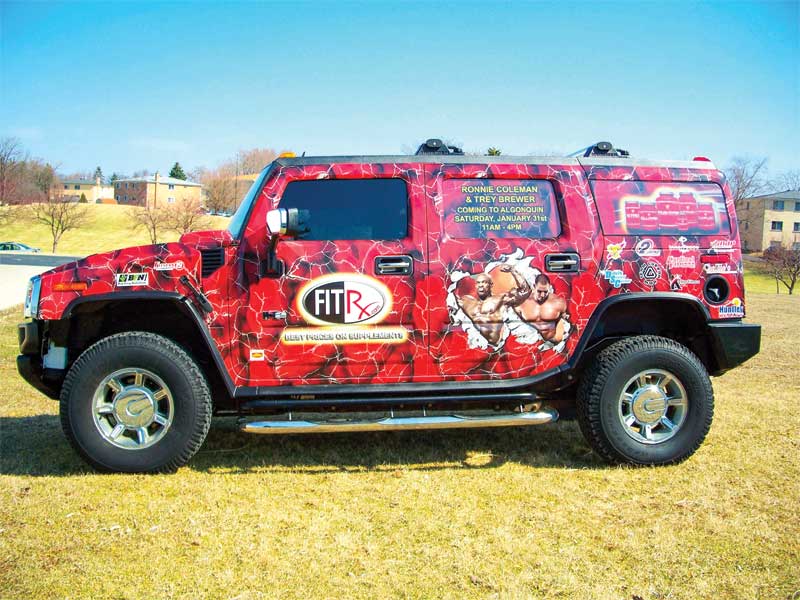 Common questions about wraps
关于包装的常见问题
While the vehicle wrapping business has grown and its benefits are now well-known, new customers tend to ask the same questions before placing an order. It is important for sign shops entering this business to know how to respond.
尽管汽车贴膜业务已经逐渐完善,其优点也众所周知,但有些问题对于标识店来说仍然存在,尤其对于刚进入标识行业发展的人来说,如何应对客户是非常重要的事情。
According to JMR Graphics, the following are the five most commonly asked questions—and answers—about vehicle wraps:
JMR公司列出关于车辆包装最常见的五个问题和答案:
How long does it take to install?
安装需要多长时间?
The wrap installation process is different for all projects. The estimated time of completion will depend on the type and size of vehicle (e.g. car, truck, or bus) and the intricacy of the wrap design.
估计的完成时间取决于车辆的类型和尺寸以及包装设计的复杂性。
With this in mind, sign shops should(a) provide estimates prior to ordering and (b) work closely with clients who need wraps completed by specific dates.
考虑到这一点,标识商铺应该在订购前提供估价,与需要在特定日期前完成包装的客户进行密切的沟通。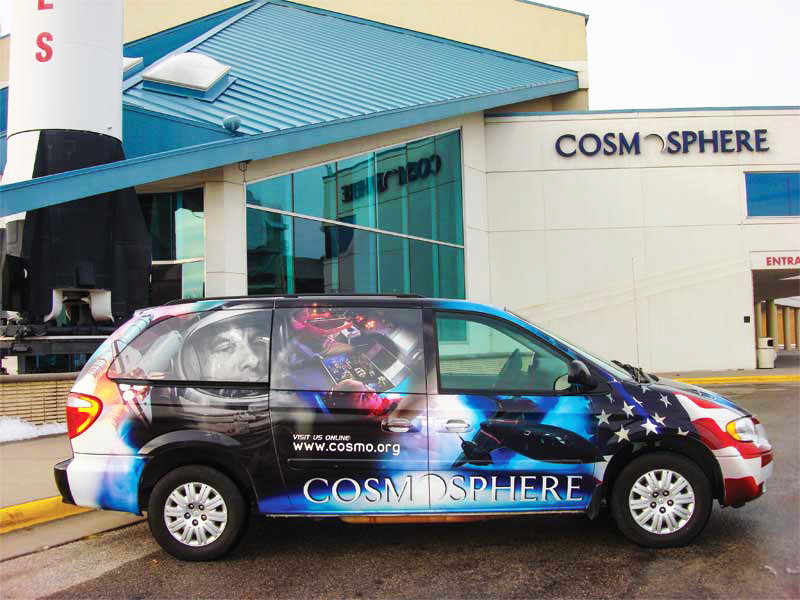 What is the process of ordering a vehicle wrap?
There are three phases to ordering a vehicle wrap, which should be explained to
clients:
订购汽车贴膜的过程是什么?
有三个阶段:
(a) The design phase, whereby the layout, text, and images are created.
(a)设计阶段,即创建矢量图,文本和设计图案。
(b) The production phase, when the design files are printed and prepared for installation.
(b)生产阶段,汽车贴膜的印刷并准备安装工作。
(c) The installation phase, at which point the vehicle must be taken in for the application of the graphics.
(c)安装阶段,车辆配合贴膜。
How long will the wrap last?
贴膜要多长时间?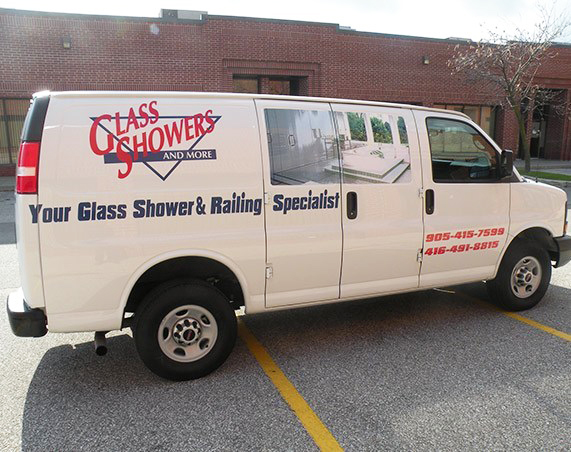 There are different types of vinyl for different applications, so a sign shop should offer a variety of options based on durability, but most vehicle wraps will last for years with proper care. To reassure the customer, it is a good idea to offer a warranty plan in case of accidents or other damage.
不同类型的贴膜适用于不同的车辆,所以标识店应该根据耐用性提供多种选择,但大多数车辆在适当的护理下贴膜持续数年。为了让顾客放心,最好在发生事故或其他损坏之前提供保修计划。
Can the wrap be removed?
贴膜可以拆下来吗?
Any vehicle wrap can be removed, but of course the client will rely on a professional sign shop that can do so safely, preventing any possible damage that could otherwise result from an improper wrap removal.
任何车辆的贴膜都可以拆除,一般客户会找专业的标识店拆除贴膜。标识店可以专业又安全地进行此项工作,以防止任何的不当的贴膜拆除。
Will the wrap damage the vehicle's paint job?
贴膜会损坏车辆的油漆吗?
If a sign shop installs and eventually removes the wrap properly, the vehicle's paint job should not be affected whatsoever. Rather, upon wrap removal, the vehicle should appear the same as it did before.
如果标识店能正确的拆除包装,那么车辆的贴膜不会受任何影响,而且去除贴膜的汽车看起来会和以前一样。
Protecting applications from winter weather conditions
适当的保护贴膜免受冬季天气的影响
With the harsh weather of the winter months approaching, many signmakers and their customers wonder if their vehicle wraps will be able to survive the season. The answer is a question of not only effective installation, but also ongoing care.
随着冬季恶劣天气的来临,许多标识制作商和他们的客户都在考虑他们的汽车包装是否能在这个季节坚持下来。问题的答案不仅在于安装的科学性,而且在于护理工作是否到位。
Given the growing popularity of vehicle wraps, what was once a summer-focused marketing technique has now become a year-round business across Canada. Proper wrapping techniques can help prepare graphics to withstand colder temperatures, but in particular, if a wrap will be applied during the winter, it is important to ensure the installation bay is kept warm enough—at least 10 to 16 C (50 to 60 F).
鉴于汽车贴膜日益流行,曾经只是夏季为重点的营销策略现在改为全年推广。有些技术可以帮助贴膜承受住寒冷的天气,特别是如果在冬季使用包装,确保安装隔间保持至少10到16摄氏度这点非常重要。
Then, to care for the wrap correctly, typical maintenance will include a weekly wash, keeping the vehicle sheltered whenever feasible and fixing any small tears, breaks, or holes in the vinyl as soon as possible.
然后,为了正确地处理贴膜,基本的维护包括每周清洗一次,尽可能保护好车辆,及时修复塑料薄膜上的任何小裂缝或洞。
Rock salt and de-icing chemicals, which are commonly used in the winter to help keep roads clear of snow and ice, can certainly present an issue for wrapped vehicles, as they can begin to eat away at the vinyl and ruin its appearance. To combat this problem, wrapped vehicles driven on public roadways during the winter may need to be washed more frequently than usual.
盐和除冰化学品通常在冬季使用,以帮助道路远离冰雪,对包装车辆来说肯定是个问题,因为它们会开始侵蚀乙烯基塑料破坏其外观。为了解决这个问题,在冬天行驶在公路上的贴膜汽车可能需要比平时更频繁地清洗。
Shielding wraps from summer heat
如何避免

夏季的高温

侵蚀
Vehicle wraps create brand awareness with repetitive exposure, but in the summer heat, the graphics may fade or peel, leading to a poor representation of the promoted business. It is important to ensure the proper care is taken to maintain the appearance of a wrap.
汽车贴膜广告只有不断出现在人们的视野中才能创造商家品牌知名度,但在夏季高温下,贴膜可能会褪色或脱落,导致推广业务的表现不佳。所以确保适当的保护非常重要。
With this in mind, the following are three tips for protecting vehicle wraps against the potentially detrimental effects of prolonged exposure to sunshine:
考虑到这一点,以下是保护车辆包装免受长时间暴露在阳光下的三个技巧:
Use wrap-safe car waxes
1.使用汽车蜡
A car wax is key to maintaining and enhancing a vehicle's bright appearance, but any regular wax containing petroleum distillates will damage a graphic wrap. It is important instead to invest in a wrap-safe wax for use after every wash. Some brands offer UV protection for additional prevention of fading in sunlight.
汽车蜡是保持和提高汽车明亮外观的关键,但含有石油分馏物的劣质蜡都会损坏汽车的贴膜。所以在每次清洗后要购买安全的蜡。而且有些品牌提供紫外线防护,可以进一步防止阳光褪色
2.Apply protective sprays
涂抹保护喷雾剂
In addition to choosing the right car wax, UV protective sprays should be kept at hand. It is a good idea to get into the habit of applying them regularly for an extra coating of protection, particularly in extreme heat.
除了选择合适的汽车蜡外,防紫外线喷剂也应该放在手边。最好养成为车身定期涂抹喷剂的习惯,特别是极端热的天气里定期使用它们作保护涂层,能非常有效的保护车身。
3.Keep out of the sun whenever possible
3.尽可能远离太阳
Whenever possible, a wrapped vehicle should be parked inside a garage—or at least in the shade—to limit its exposure to sunlight. In open lots and other scenarios where parking in the shade is not possible, the vehicle's direction should be changed each time it is moved, so as to 'distribute' sun exposure as evenly as possible.
刚贴好的车辆最好停在车库内,或者至少在遮阳处,避免暴露在阳光下。在露天停车场或其他没有阴凉处可以停车的情况下,车辆每次移动时应适当改变方向,以便尽可能均匀地"吸收"日照。