Imagine you're visiting Kalamazoo, Michigan strolling across the 1,200-acre campus of Western Michigan University that is home to over 20,000 students. You may think to yourself, "Is there an effective way for those on campus to communicate effectively and stay apprised of the day's events?" Furthermore, "How can those authorized within the university impart critical information upon residents that need consistent updates?"
想象一下,你正在游览密歇根州卡拉马祖市,漫步在西密歇根大学1200英亩的校园里,这里有两万多名学生。你可能会想:对于校园里的人来说,有没有一种有效的方式来有效地沟通,并随时了解当天的活动?此外,大学内部的授权人员如何向需要持续更新的居民传达关键信息?
This is where Sterling, Virginia-based content-rich digital signage solutions provider Mvix does its best work. The company provided digitally networked displays at highly-visible locations at the university – dormitories, student centers, and administration buildings – allowing campus dwellers to keep up-to-date on all activities. The content was created and pushed out by the marketing staff and supported by IT, providing a true turnkey solution.
这就是总部位于弗吉尼亚州斯特林的内容丰富的数字标牌解决方案提供商Mvix做得最好的地方。该公司在大学宿舍、学生中心和行政大楼等高度可见的地方提供了数字网络显示器,使校园居民能够及时了解所有活动的最新情况。内容由营销人员创建和推出,并得到IT部门的支持,提供了一个真正的整体解决方案。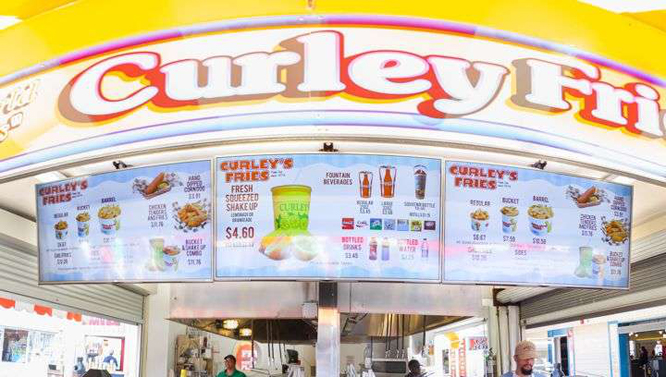 It's just one of several examples that illustrates how digital signage is effective, if not necessary, and a complete package for customers in need. And there are many places to turn for turnkey solutions.
这只是几个例子之一,说明了数字标牌是如何有效的,如果没有必要,并为有需要的客户提供完整的包装。有很多地方可以找到整体解决方案。
"Turnkey digital signage solutions are perfect for common applications as they are affordable and a great way to start the engagement process with a client," says Jay Saret, Business Development Manager, Almo Pro A/V.
Almo Pro a /V业务开发经理杰伊·萨雷特(Jay Saret)表示:"数字标牌解决方案非常适合普通应用程序,因为它们价格低廉,是与客户开始接触过程的好方法。"
These solutions can have benefits over traditional signage and even digital displays that are implemented piece by piece. Today, there are so many more places where turnkey solutions can reside, with sign makers able to provide all essential elements.
这些解决方案比传统的标识甚至是逐块实现的数字显示都有好处。今天,有很多地方可以提供整体解决方案,标识制作商可以只提供所有必要的元素。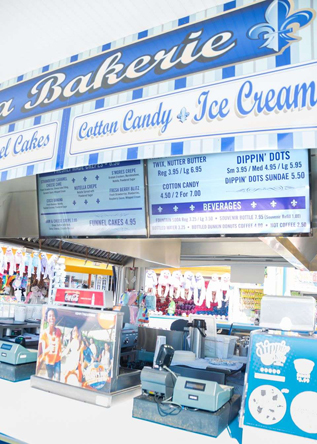 The What and Where
何时与何地
Expanding on what makes up a turnkey digital solution, Saret explains, "We offer an Almo Content Creator, which is an inexpensive online system that allows any user to create their own digital signage content. The 'Do It for Me' option automatically creates ads for you to choose from and personalize to fit creative visions, with templates, and thousands of pictures and tools to create professional videos and ads."
萨雷特解释说:"我们提供了一个Almo内容创建器,这是一个廉价的在线系统,允许任何用户创建自己的数字标识内容。为我做这件事'选项会自动创建广告,让你从广告中进行选择,并进行个性化设置,以适应创造性的视觉效果。它配有模板、数千张图片和工具,可以创建专业视频和广告。"
So, what actually goes into a digital display, or digital platform, to make it a turnkey solution?
那么,究竟是什么进入了数字显示或数字平台,使其成为一个整体解决方案呢?
According to Lillyan Wamaitha, Marketing Manager at Mvix, there are a few critical components, "Every digital signage solution has three components: hardware (screens/displays and media players), software (content management software), and content (e.g., video, images, feeds, text, social media, etc.)."
Mvix市场经理丽莲·瓦梅塔(Lillyan Wamaitha)表示,数字标牌有几个关键组件,她说:"每个数字标牌解决方案都有三个组件:硬件(屏幕/显示器和媒体播放器)、软件(内容管理软件)和内容(例如,视频、图像、提要、文本、社交媒体等)。"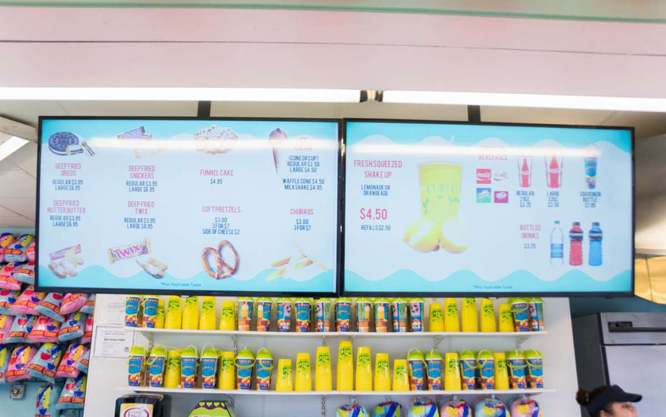 All these components together allow for the successful deployment of messages, integration of hardware and software, and general process improvement.
所有这些组件一起支持消息的成功部署、硬件和软件的集成以及一般流程改进。
Wamaitha continues, "The software is the brains – it's the driving force that powers everything else."
瓦梅塔继续说道:"软件是大脑——它是驱动其他一切的驱动力。"
With quality software comes quality personnel behind the software. It's imperative that messages are designed effectively and delivered professionally.
伴随着高质量软件而来的是软件背后的质量人员,信息的有效设计和专业传递是至关重要的。
"To ensure success, choose a design team that works with its partners during every phase of the project," says Saret, "including discovery, quoting, mock-ups, approvals and delivery of the finished product."
"为了确保成功,选择一个设计团队,在项目的每个阶段与合作伙伴一起工作,"萨雷特说,"包括发现、引用、模型、批准和交付成品。"
Recently, Almo was recruited by a sign shop to create a digital donor wall at a healthcare facility – a turnkey solution "that included hardware, software, content design, content creation and installation," tells Saret. "The sign shop had not previously sold or been involved in digital signage but was able to find a trusted partner (in Almo) that could provide a turnkey digital signage system."
最近,Almo被一家标识店聘用,在一家医疗机构创建数字捐赠墙——这是一个萨雷特说:"包括硬件、软件、内容设计、内容创建和安装"的总包解决方案,这家标识店之前没有出售过数字标牌,也没有参与过数字标牌业务,但它能够找到一个(在Almo)值得信赖的合作伙伴,提供一个数字标牌系统解决方案。"
Today, these types of projects are prevalent across many different markets "from transportation, hotels, retail and restaurants to healthcare, corporate and education environments," Saret states.
如今,这类项目在许多不同的市场都很普遍,萨雷特说:"从交通、酒店、零售和餐馆,到医疗、企业和教育环境。"
Wamaitha believes, "The five top markets for digital signage are retail, corporate (employee communication), education (K-12 and higher education), food service, and healthcare," with room to grow in other areas. "Hospitality and houses of worship are a ripe market for digital signage as well. The top use cases are employee communication (with employees, students, patients, and guest/customer communication), and advertising and marketing."
瓦梅塔认为,"数字标牌的五大市场是零售、企业(员工沟通)、教育(K-12和高等教育)、食品服务和医疗保健,在其他领域还有增长空间。对于数字标牌来说,酒店和教堂也是一个成熟的市场。最常用的用例是员工沟通(与员工、学生、患者和客户/客户沟通),以及广告和营销。"
For instance, Mvix handled a project for a museum in New Jersey to install video screens that notified guests of ticket prices, upcoming events, promotions and purchasing options. The digital system efforted to speed up processes onsite.
例如,Mvix为新泽西州的一家博物馆处理了一个安装视频屏幕的项目,该屏幕可以通知游客票价、即将举行的活动、促销活动和购买选项。数字系统可以帮助加快现场处理的速度。
In other cases, Denver-based Ping HD has provided digital solutions to airport-based customers that frequently change menu items from breakfast to lunch and dinner, for example. These retail and fast casual locations also benefit from using digital screens to promote daily specials.
在其他情况下,总部位于丹佛的Ping HD为机场的客户提供了数字解决方案,这些客户经常从早餐切换到午餐和晚餐的菜单项。这些零售和休闲场所也受益于使用数字屏幕来促销每日特价商品。
In these situations, it's imperative to get the "Buy-in from all stakeholders," suggests Kevin Goldsmith, Chief Technology Officer, Ping HD. "It is easy to install a digital signage system, but making sure it is utilized to its fullest potential is perhaps the hardest part. The operators need to plan and refresh their content to keep it relevant and effective."
Ping HD的首席技术官凯文•戈德·史密斯(Kevin Goldsmith)建议,"在这种情况下,从所有利益相关者那里买进是非常必要的。安装数字标牌系统很容易,但确保它被充分利用可能是最难的部分。运营商需要规划和更新内容,以保持内容的相关性和有效性。"
Benefits and Advancements
福利和发展
Like any other sign project, shops should gather the clients' input to design and install the display to their liking. However, with digital systems – and the amount of technology involved – things can get more complicated than traditional signage. However, this is where more potential benefits also come into play.
和其他任何标识项目一样,商店应该收集客户的输入来设计和安装他们喜欢的显示。然而,有了数字系统——以及涉及的技术数量——事情可能会比传统标识更加复杂。然而,这也是更多潜在利益发挥作用的地方。
"Digital signage has shown to increase awareness of whatever the message might be when compared to static printed signage," offers Goldsmith. "Digital signage has also shown to deliver an uplift in sales, which is wide-ranging depending on the product/service being promoted through digital signage."
戈德·史密斯说:"与静态印刷标识相比,数字标识已经显示出提高了人们对信息内容的意识。数字标牌也显示出销售的增长,这取决于通过数字标牌推广的产品和服务。"
Along with that comes reliability. Today, especially with a turnkey solution, there is very little downtime due to the system's configuration.
随之而来的是可靠性。今天,特别是使用数字整体解决方案时,由于系统的配置,停机时间大大减少。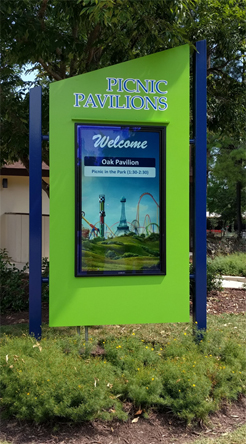 "The biggest advantage is that the business has one point of contact/reference for the entire digital signage network," states Wamaitha, "so failure points are greatly reduced. When all the necessary components of a digital signage campaign – hardware, software, content, operation and maintenance, ROI analysis, and goals – are gathered at the start of the project, project management becomes so much more streamlined. This means the deployment will be fast."
瓦梅塔说:"最大的优势是,业务拥有整个数字标牌网络的一个联络点/参考点,因此故障点大大减少。当数字标牌活动的所有必要组件——硬件、软件、内容、运营和维护、ROI分析和目标——都在项目开始时收集起来时,项目管理就会变得更加精简。这意味着部署将会很快。"
Fast is a word readily associated with digital signage since messaging can be changed on-the-fly and customized in a way customers desire. This can be done much more cost-effectively than even just a few years ago.
"Fast(快速)"是一个很容易与数字标牌联系在一起的词,因为即时消息传递可以根据客户的需求进行更改和定制。这比仅仅几年前的成本效益要高得多。
"Digital signage provides the ideal platform to allow the customer to experiment and tweak the marketing campaign without incurring the expense and time of shipping our physical printed materials to each site," Goldsmith says. "You know you can ensure the correct content is on display at the correct time promoting the correct pricing, etc. With print, you are relying on someone climbing a ladder to change it, and UPS, FedEx, etc., delivering on time and undamaged."
戈德·史密斯表示:"数字标牌为客户提供了一个理想的平台,让他们可以试验和调整营销活动,而不需要花费金钱和时间将我们的实体印刷材料运送到每个网站。你知道你可以确保在正确的时间展示正确的内容,推广正确的价格等等。对于印刷品,你需要有人爬上梯子来更换,而UPS、联邦快递(FedEx)等快递公司能够按时、完好无损地送货上门。"
When it comes to providing a true turnkey solution, it's even more advantageous to all parties involved.
当涉及到提供一个真正的整体解决方案时,它对所有相关方都更有利。
"One of the greatest end user benefits is having a single resource to work with to achieve the goals of the customer," Saret shares. "For instance, at Almo, we offer a full team to handle the display hardware, CMS, content design and creation, and installation, which reduces confusion and helps each project run smoothly from start to finish."
"终端用户最大的好处之一是可以使用单一的资源来实现客户的目标,"萨雷特分享道,"例如,在Almo,我们提供了一个完整的团队来处理显示硬件、CMS、内容设计和创建,以及安装,这减少了混淆,并帮助每个项目从开始到结束顺利运行。"
Technologically, sign makers can offer much more in the way of functionality and interactivity with digital systems. This is an attractive feature for users of digital signage to employ it as an extension of personal devices.
从技术上讲,标识制作商可以提供更多的功能和与数字系统的交互性。这是一个吸引数字标牌用户将其作为个人设备的扩展。
"These technologies, when combined with digital signage, personalize experiences even further," Wamaitha says. "Take an example of where digital signage is used for wayfinding. A Nielsen survey shows navigation as one of the most popular app categories among smartphone users, after games and weather. Since (users) are already using their phones for navigation, it's natural to extend digital signage wayfinding to their phones."
Wamaitha说:"这些技术与数字标牌相结合,可以进一步个性化体验。举个数字标牌用于导向标识的例子。尼尔森(Nielsen)的一项调查显示,导航是智能手机用户中最受欢迎的应用类别之一,仅次于游戏和天气。由于(用户)已经在使用手机导航,所以很自然地会将数字标识的导向功能扩展到手机上。"
Additionally, digital sign customers can gain insights into purchasing behavior and demographics with these systems.
此外,数字标牌客户可以通过这些系统了解购买行为和人口统计数据。
"The biggest technological advancement coming is the use of analytics," Saret asserts. "Using cameras that capture only anonymous data such as gender, age, and eye contact with the display; the content on the screen is customized for that particular demographic."
"未来最大的技术进步是分析的使用。"萨雷特断言,"使用摄像头只捕捉匿名数据,比如性别、年龄和与显示屏的眼神接触;屏幕上的内容是为特定人群定制的。"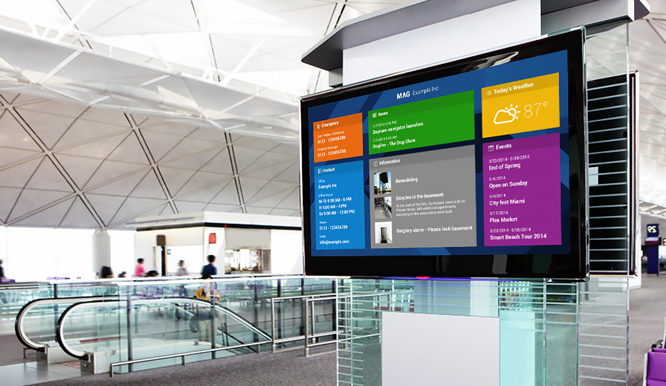 From this point, messaging and special offers that are tailored to specific customers can be deployed.
从这里开始,可以部署针对特定客户定制的消息传递和特殊服务。
"For example, perhaps your toilet needs a replacement flapper," Goldsmith starts, "digital signage could help the end customer find the appropriate product and then take a short video with them on their mobile device showing step-by-step how to replace the flapper without flooding the bathroom. You could also consider other environments like a liquor store to help someone find a suitable wine based on what they are having for dinner."
"例如,你的厕所需要更换挡板。"戈德·史密斯开始说,"数字标牌可以帮助最终客户找到合适的产品,然后在他们的移动设备上拍摄一段简短的视频,逐步展示如何在不淹没卫生间的情况下更换挡板。你也可以考虑其他环境,比如卖酒的商店,帮助人们根据晚餐所吃的东西找到合适的葡萄酒。"
These digital sign systems can interact directly with viewers or through their handheld devices with QR codes, opt-in texting and other data collection points.
这些数字标牌系统可以直接与观众互动,也可以通过手持设备与二维码、短信和其他数据采集点互动。
In the previous wayfinding example, "Visitors can scan the QR code to download the map and move easily within the building. The map can include personalized information such as estimated walk times and distance," Wamaitha says. "SMS also allows folks to get wayfinding maps and additional information on their phones. Turn-by-turn directions via text are easier to understand and personalize the wayfinding experience. The SMS feature can also be programmed to respond to certain triggers and send personalized information such as images, contact information and addresses."
瓦梅塔说:"在之前的导向标识例子中,游客可以扫描二维码下载地图,并在建筑内轻松移动。"这张地图可以包含个人信息,比如估计的步行时间和距离,短信还可以让人们在手机上获得导向标识地图和其他信息。通过文本的逐路指示更容易理解和个性化的导向标识体验。短信功能还可以被编程来响应特定的触发器,并发送个性化信息,如图像、联系信息和地址。"
When used in the retail environment, digital signage can be helpful to the viewer but also reflect well on the vendor, providing assistance and information about particular items for purchase.
当在零售环境中使用时,数字标牌可以帮助观众,但也能很好地反映给供应商,提供有关特定购买项目的帮助和信息。
"I think touch screens or lift-and-learn type applications offer the most useful benefits to allow/help the end customer make better buying choices, or learn about a specific product," Goldsmith says. "Furthermore, with interactivity and gender/age recognition, more relevant content can be delivered instantly to the audience looking at a screen at that moment in time."
戈德·史密斯表示:"我认为,触摸屏或活用型应用程序提供了最有用的好处,让/帮助终端客户做出更好的购买选择,或了解特定的产品。""此外,通过互动